Like other natural therapies, Holistic Kinesiology improves your health by stimulating your body's own healing potential. Kinesiology encompasses many aspects of both Western and Eastern medicine.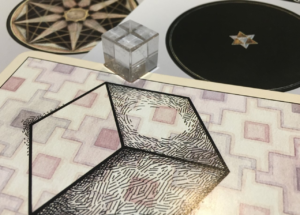 Treatments may include the use of:
• Acupressure
• Reflex points
• Aromatherapy oils
• Colour
• Sound
• Remedies
• Belief systems
The intention is to work with each person's ability to heal and activate their own wellbeing. … different from here:
What to Expect:
Before your appointment
You will be asked to fill in a client form giving a few details about you, your history what it is you would like to work on. You can download the form on my Contacts page.
It is useful for you to think about and decide on an ideal outcome from your treatment.
During your appointment
Holistic Kinesiology makes use of gentle muscle monitoring to find and release stress. Various reflex points and/or acupuncture channels/points are worked with to release blockages and stress. This is an ideal way to achieve alignment with one's goals by working with the whole person.
After an appointment
It is useful to drink plenty of water to assist your body in flushing out any toxins and complete integration of the work.
You will be sent home with the key information, and perhaps an oil or essence to anchor in the outcome achieved in a session. Relevant information is emailed to you afterwards to support the balance.
Further back-up is available via phone, email and/or more treatment(s).