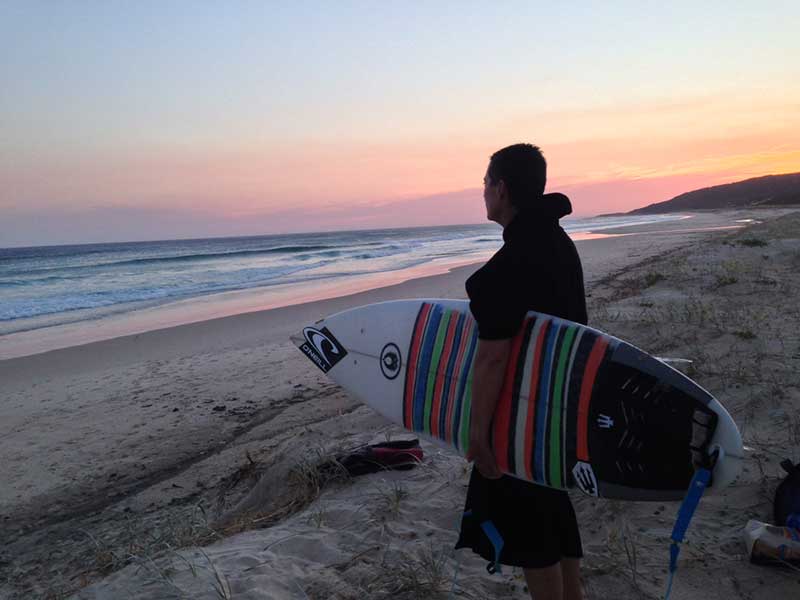 I developed a passionate interest in Kinesiology in 1994, after witnessing a session on my seven year old son, Nat. This treatment corrected a longstanding problem with his vision that western medicine had been unable to address.
I trained and qualified as a Kinesiologist practitioner in 1999, and continued to study at the College of Complementary Medicine in 2002, qualifying with my Diploma in 2004, Advanced Diploma in 2005, as well as obtaining my Bachelor Health Science (Holistic Kinesiology) that same year. I have been a teacher at the College of Complementary Medicine in Sydney, and am available for consultations at my clinic at Fairlight.
I am passionate about life and in living it to the full.
My journey has included the exploration and healing a variety of experiences from childhood, motherhood, partnering, business, and self-concept. Like most people there have been many twists and turns along the way. Life has provided me with plenty of material for an in-depth look at dysfunction, decisions/belief systems and behaviours we subconsciously end up with.
I strive to keep dissolving stress in my life (this is an ongoing process), let go of beliefs that do not serve me (or anyone else!), and choose beliefs that do. This combined with spending time with the people (and puppy dog) I love, a generous and frequent sprinkling of activities that bring me joy, tend to keep me inspired, energised and burbling with happiness.
I have been married to Andy for over 40 years, have 2 grown sons (Nat and Nick), and a Gorgeous American Staffy-X called Banksy. We consider ourselves lucky living on a National Park in Sydney, and have recently moved close to the ocean near Manly, Sydney. I am a self-confessed surf Frother – having discovered a love of the ocean and surfing about 15 years ago. You will often find me in the ocean in the morning before work. I enjoy walks with my husband Andy and Banksy, Pilates and exercising around the beaches.
My previous experiences and my encounters with many mentors and professionals along the way, along with my studies have given me a depth of knowledge and skills – and a burning desire to encourage and assist the people I work with…to fully be and express themselves, create greater health and more joy in living… their optimal lives.
QUALIFICATIONS
• Bachelor Health Science Complementary Medicine, Holistic Kinesiology
• Diploma and Advanced Diploma Health Science Holistic Kinesiology
• Qualified Holistic Kinesiology Instructor, Certificate IV
• Level 6 practitioner AKA
• Member AKA
• Senior First Aid Certificate